Canonical held the first-ever Ubuntu Summit from 7 November to 9 November 2022 in Prague, Czech Republic.
The Ubuntu Summit was a first because, unlike Ubuntu Developer Summit(UDS) events that were focused on planning release roadmaps, the Ubuntu Summit focused on work and success stories in the broader Ubuntu community.
Getting there
In August this year, my friend Daniele introduced me to Mauro Gaspari, a Community Engineer at Canonical and told him about my PyPI in a box project. Mauro liked the project and invited me to speak about it at the upcoming Ubuntu Summit in Prague that he was organising. I agreed because I like Ubuntu and the Open Source values it and Canonical stand for. In addition to that, going to the Czech Republic would also allow me to visit some friends in Prague.
As a Zimbabwean, I need a visa to travel to pretty much any country, so the first thing I did was look up where the closest Czech Embassy or Consulate was. Unfortunately, there isn't any here in Zimbabwe; the Czech Embassy that handles visas for Zimbabweans is in Lusaka, so I travelled to Lusaka, Zambia, to submit my application. I was pleasantly surprised to learn that there were a couple of Zimbabweans travelling to the same summit and we were in Lusaka at around the same time.
Below is a picture I took with Marlene shortly after collecting our Visas from the Czech Embassy.
While in Lusaka, I stayed at the Quorum, a hotel close to the Czech Embassy with a nice coworking space.
The Visa process wasn't great because it took longer than the time stipulated on the Czech Embassy website, and the Embassy staff didn't communicate well to update me on the status of my application. Nevertheless, I got the visa, flew back home to Bulawayo and got on a flight to Prague the very next day.
I took three flights to get to Prague; one to South Africa, the next to Dubai and the last one to Prague. The individual flights were not long and quite comfortable.
The Summit
The tracks I was interested in at the Summit were tracks on community, devices, operating systems and cloud computing. I'll do my best to summarise some of the talks I enjoyed the most. I liked Ngazetungue Muheue's talk on how to build and support communities of people from non-traditional backgrounds.
Windows Subsystem for Linux
As someone who now uses Windows, I enjoyed the talk about the Windows Subsystem for Linux(WSL) given by Craig Loewen from Microsoft. Some updates to WSL include the following:
WSL in the Microsoft Store dropping the "Preview" label, now generally available.
WSL is not a Windows component but an MS Store component, so it gets updates faster now
WSL now has systemd support
Support for snaps
Support for Linux GUI apps. This is amazing.
Mounting VHD files is easier
Seamless integration between Windows/Linux filesystems
You can read more about these updates on the Microsoft Blog.
Contributing to Ubuntu, Accessibility, and Diversity
There were several talks on contributing to the Ubuntu community. Dani Llewellyn talked about what Ubuntu needs, and the different ways contributors could help. What I got from the talk is that Ubuntu needs contributors to work on the following:
Documentation. A lot of the documentation on Ubuntu websites is outdated and needs to be updated or replaced.
Artwork design
Tech support on forums and IRC/Discord
Bug Triaging. Bug triaging is the process of making sure bug reports are actionable by adding as much helpful information to them and getting the bug report filed correctly so the right people see it. This is one of the ways I got started in Open Source; I used to triage bugs for Mozilla Firefox.
Creating snap packages
Translation
Diversity in the community
Bhavanishankar Ravindra, an Ubuntu developer, gave a talk about his experience contributing to Ubuntu over the past 15 years as a person with a disability. He talked about what he loves about the community and how the community can improve diversity efforts.
Accessibility
Scott Mason Nash gave a demonstration of how to navigate a web page with the Orca screen reader and highlighted a few simple ways web developers can make a page more friendly for screen reader users, as well as detailing a handful of additional tools to help catch the most common accessibility issues.
Snaps, Security, Devices, and Cloud
There was a lot of talk about Snaps at the Summit. Snap is a new packaging system developed by Canonical, and Snaps are cross-platform, distro-independent, dependency-free bundled app packages. Using snaps, you can install software on Linux easily, as you can do on Windows using an .exe file and on Android using an .apk package. Snaps are, according to Wikipedia:

The snap file format is a single compressed filesystem using the SquashFS format with the extension .snap. This filesystem contains the application, libraries it depends on, and declarative metadata. This metadata is interpreted by snapd to set up an appropriately shaped secure sandbox for that application.

Wikipedia
I didn't know about Snaps, so I was pleasantly surprised to learn about how powerful they are and how much effort Canonical is putting into making them secure. I will look into them some more.
Over the past few years, the world has seen a rapid explosion and the popularity of small factor devices like Raspberry Pis and the data center has evolved to support new workloads and must be optimised for 5G, the cloud, IoT and edge computing. ARM processors lend themselves well to these applications and Canonical has been working with its partners to improve ARM support on Ubuntu.
Devices
Ubuntu on ARM
Robbie Williamson, who works for Arm, gave a talk on the ways Arm uses Ubuntu for workloads and solutions testing with their partners in Cloud, Networking, Telecomms and Edge Computing. The talk also covered ways Arm can collaborate with the Ubuntu server community to improve support for Arm in Real Time Linux, Multiarchitectural Applications, and Solutions enablement.
Cutie Pi Tablet
An exciting project I saw at the Summit was the CutiePi tablet which seeks to make Raspberry Pi portable. It is a Raspberry Pi powered device with a touch screen, internal power(5000mAh battery), a handle that doubles as a stand and it can be hooked up to an external monitor. More information about it is available on the project website.
PyPI in a box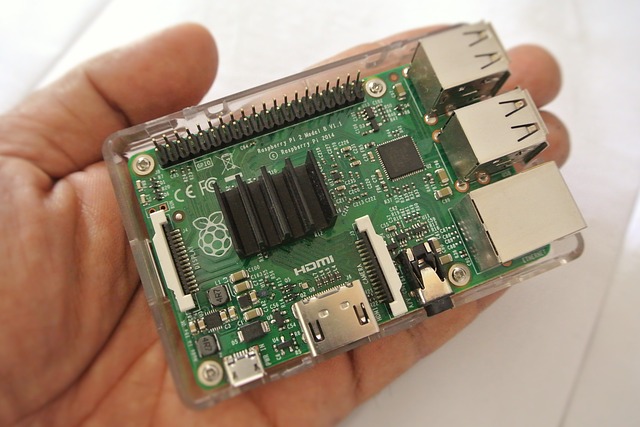 I gave a talk in the Devices track about how to clone the Python Package Index and make it available offline using a Raspberry Pi. I got good feedback from people in the audience about ways I could improve the project, and similar projects like the Kiwix and Internet in a box that I could learn from.
Closing Party
After the Summit came to a close, we had a closing party on a massive boat operated by the Prague Boats Company. The boat cruised along the Vltava river for a couple of hours and featured a buffet dinner, and a live band performance by Lorenzo's Music. We got to see many of Prague's famous monuments. Fun Fact, Lorenzo's Music uses free and Open Source tools to produce their music, including Ubuntu Studio.
Noah Alorwu uploaded a video of the party to his Youtube Channel, which you can check out below:
Conclusion
I learned a lot and enjoyed the time I spent in Prague. I am grateful to Canonical for the opportunity and the invitation they extended to me. I'll add links to the talks, pictures, and slides when they become available.
Links